SOFTWARE IS PIVOTAL TO YOUR SUCCESS
To stay relevant and competitive, software must be efficient, productive, and tailored to meet the individual needs of your business. Hopewell Software specializes in custom software development, products, and IT solutions for state and local government agencies and the small to medium business. For over 20 years, our developers have delivered state-of-the-art software and integration solutions.
We attribute our success to being able to speak our client's language – developing partnerships to create effective and reliable solutions and meeting our client's needs. One of our greatest strengths is our ability to analyze and understand the unique situations, objectives and goals of our customers. Our software development solutions address specific issues, deliver real results, and improve both efficiency and productivity.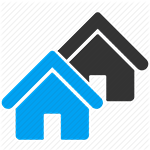 Affordable Housing
With over twenty years' experience in the Affordable Housing Industry, Hopewell Software provides software solutions for the HUD Section 8 Program. The Calypso Subsidy Processing System, is your complete solution for the management of Section 8 Project Based Contract Administration. Whether Project Based Contract Administration (PBCA), Traditional Contract Administration, or the Section 811 Project Rental Assistance Demonstration Program, Hopewell has your solution. Providing core modules for TRACS/Voucher Processing, Management & Occupancy Reviews (MOR), Contract Renewals, Rent Adjustments, & HUD Reporting, including Incentive Based Performance Standards (IBPS) and Performance Based Tasks (PBT). Ask about our Tracking & Notification Module.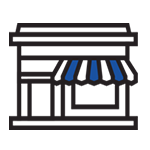 Retail
With emphasis on performance and functionality, Hopewell's Ultimate Professional Brand is setting the new standard for Retail Management Solutions. Ultimate Rx Professional, is your complete Pharmacy Management System, engineered for the way you do business. In addition to the Prescription Module, the System includes integrated Point of Sale (POS) and Inventory Management. Automated Insurance Processing and Third Party Receivable Reconciliation are also built in. Ultimate POS Professional is your complete retail management solution for POS, inventory, customer and store operations management. Features include Loyalty Cards, Discount Programs, Sales & Promotions, and Layaway. Coming soon, Ultimate Payroll Professional.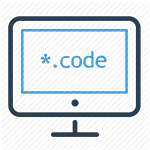 Custom Software Development
Whether you need to add reporting to an existing system, or you're having trouble with a legacy system, or you want to migrate your entire business to the cloud, it needs to be done right, the first time. Working with Hopewell on a software project is like a breath of fresh air. We work with you at whatever stage of the development process you need us. If you already have a team that has fully defined the project requirements and specification, just hand it over to us and we can develop and hand it back to you. If you're only at the concept stage and don't have in-house resources to progress from there - no problem, we can manage the entire life-cycle of the project if needed. We have a credible track record of delivering software that functions as planned, performs reliably and is both on-time and on-budget.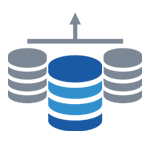 Database Design
Hopewell's Database Design, Development & Management Team is comprised of professionals with cross-industry expertise in custom database design, development and integration, database migration, optimization and conversion, database administration, maintenance and support, provides top-of-the-line services tailored to the specific needs of our clients. Our database developers and programmers have profound expertise and extensive hands-on experience gained through successful completion of sophisticated projects, specializing in Microsoft SQL Server. Our database development team can turn your business or enterprise data storage requirements into a scalable database solution supported by the latest technologies and best practices.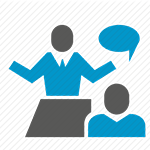 Consulting
Hopewell is committed to providing you with top-end consulting services and solutions to meet your unique business challenges. If you have some idea in mind or you are thinking of applying IT technology in a unique and interesting way and you are not sure whether the concept is feasible, our consultants can conduct a feasibility study and assist you with technical advice, investigation and assessment resulting in a feasibility report to provide you with a clear vision of how this solution can be used to meet your business objectives or gain a distinct advantage over competitors. Together we can build strategic partnership and either work with your business units and IT department to implement this solution or provide you with a turnkey project from strategy and management to complete development process.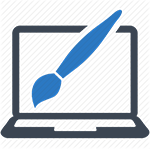 Web Design
We will engage in a process to work out the core user types who visit your website, why they visit, and why they return (or don't)? We will work with you to create a design that ensures your users get from A to B to ... wherever you want them on your website. Want a better return on investment? We've got a user journey for that. Want more signups on your mailing list? We've got a user journey for that. Want something else? You bet we have a user journey for that too! We are going to design a great website for you. It's going to look as superb on desktop screens as it will on tablets and phones. We design all our websites with a "mobile-first" and "user-centered" approach. We are not going to just make a great looking website. We will also make sure that the user enjoys using it. We'll make sure that their experience is such that they will return to your site. Again and again and again.

Products
Technology is changing fast, but the transformation is nowhere near finished. If anything, it's only accelerating. At Hopewell Software we're busy acquiring the latest skills to predict where things are headed next. Below, find our current products, with links to their webpages for more information.
Along with a common goal of moving business into the future, these products share an emphasis on the importance of putting the right tools at our users' fingertips, and providing management the big picture to maintain profitability and performance.

Beyond Brick and Mortar
We believe people are more important than walls. So at Hopewell, you won't find us investing in buildings and offices. We find it more important to invest in people. Whether it's reducing overhead costs to pass along savings to our customers, or streamlining the revenue to the people that do the work.
You'll find us working anywhere and everywhere. Whether we're on the road, working from home, or sitting with our laptop on the beach, and occasionally, in the office or conference room. We may be "Out of the Office", but still hard at work. You will find that our people are always connected and plugged in to what's happening.
We have found that working outside the office carries great benefits. Especially helpful to support the staff mentally, and as a result, it improves their job performance. Our greatest breakthroughs come from encouraging thinking out of the box or thinking beyond the box.
The capacity to meld all manner of diverse workers, in the building and out, is absolutely crucial to building great teams. And, we have a great team.